The Blueprint for improving your Chess even with limited training time.
Learn how to study only with effective resources the right way and you will be able to break through your Chess plateau in 2023.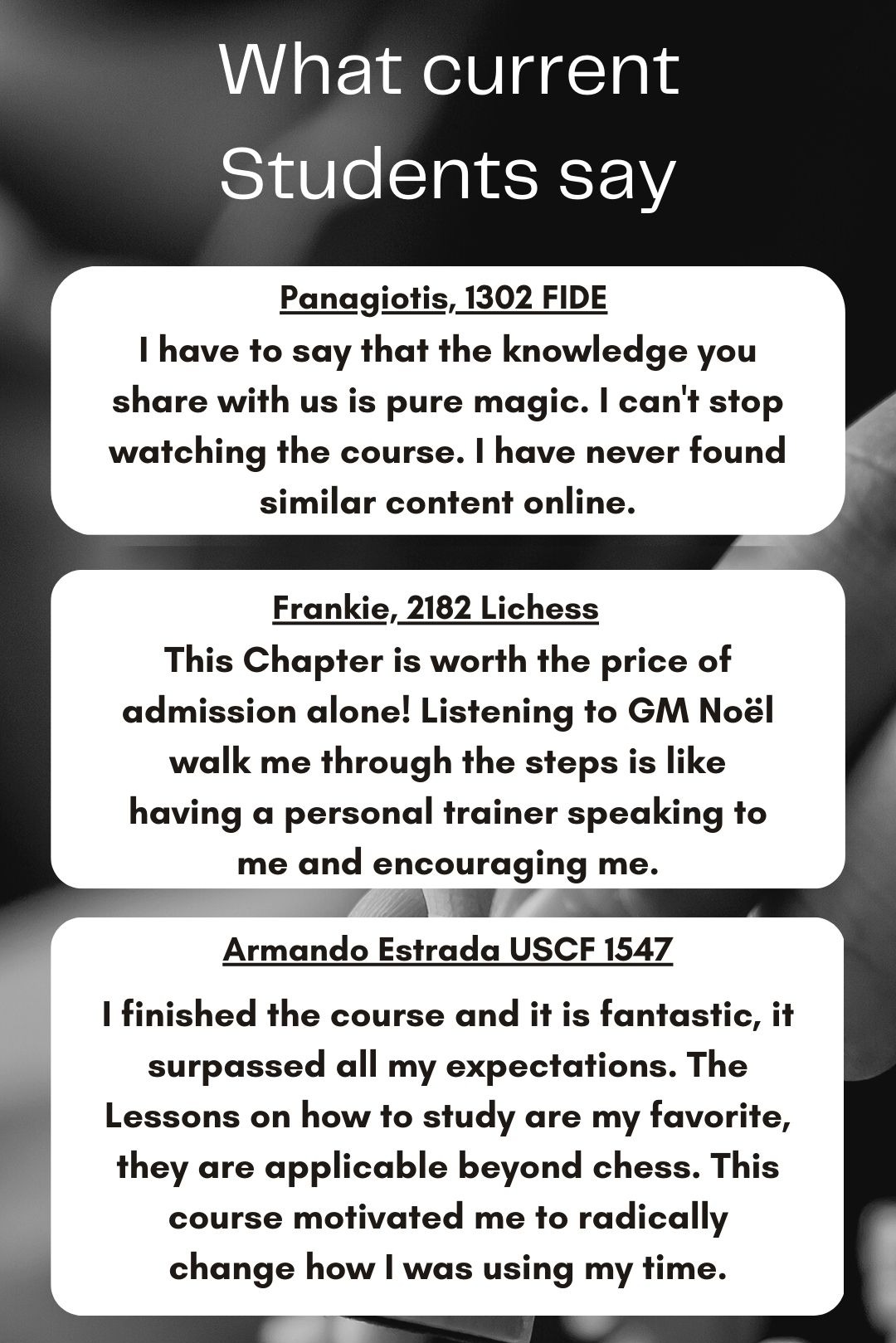 Chess study can feel like searching a needle in a haystack. If you feel overwhelmed by all the resources, you are not alone. But I can tell you: it doesn't have to be like that. You can make big improvements by focusing on what matters most, getting only great resources and studying them the right way. This is what you will learn here.
"Well Noël, you were Chess professional, how can you relate to my situation?" you might think.
Here is why:
While suffering from a Traumatic-Brain-Injury I went to an all time high rating of 2588 FIDE. I did this with very limited training by understanding what really matters in chess training.
After my unfortunate accident I faced the same problem you might face as an amateur chess improver:
I only had very limited time to study chess and way too many things to learn.
Due to headaches, concentration loss and nausea, I had to be content with getting two hours of good chess study every day.
Compared to my opponents this was nowhere near what they were able to invest.
So how was I able to remain competitive?
I had to train smarter and better than everyone else. My focus needed to be on the things that really make a huge difference when improving your chess skills.
Just two years after my injury, I won the Swiss Championship with an unbeaten 7.5/9, one of the best performances of my career.
Here's how I went from rock bottom to winning a Championship Title in only 2 years:
Instead of spending my limited time on studying chess, I first tried to improve my studying and therefore learn smarter.
Through amazing books & Podcasts I learned:
✅How To Focus Better (whenever possible)
✅The Pareto principle and how it applies to chess
✅The Power of focusing on one thing
✅How To create habits that help me focus on doing what I actually want to do without getting off-track


Now that I got the most out of each minute spent on chess training, I focused on finding the critical areas of chess improvement.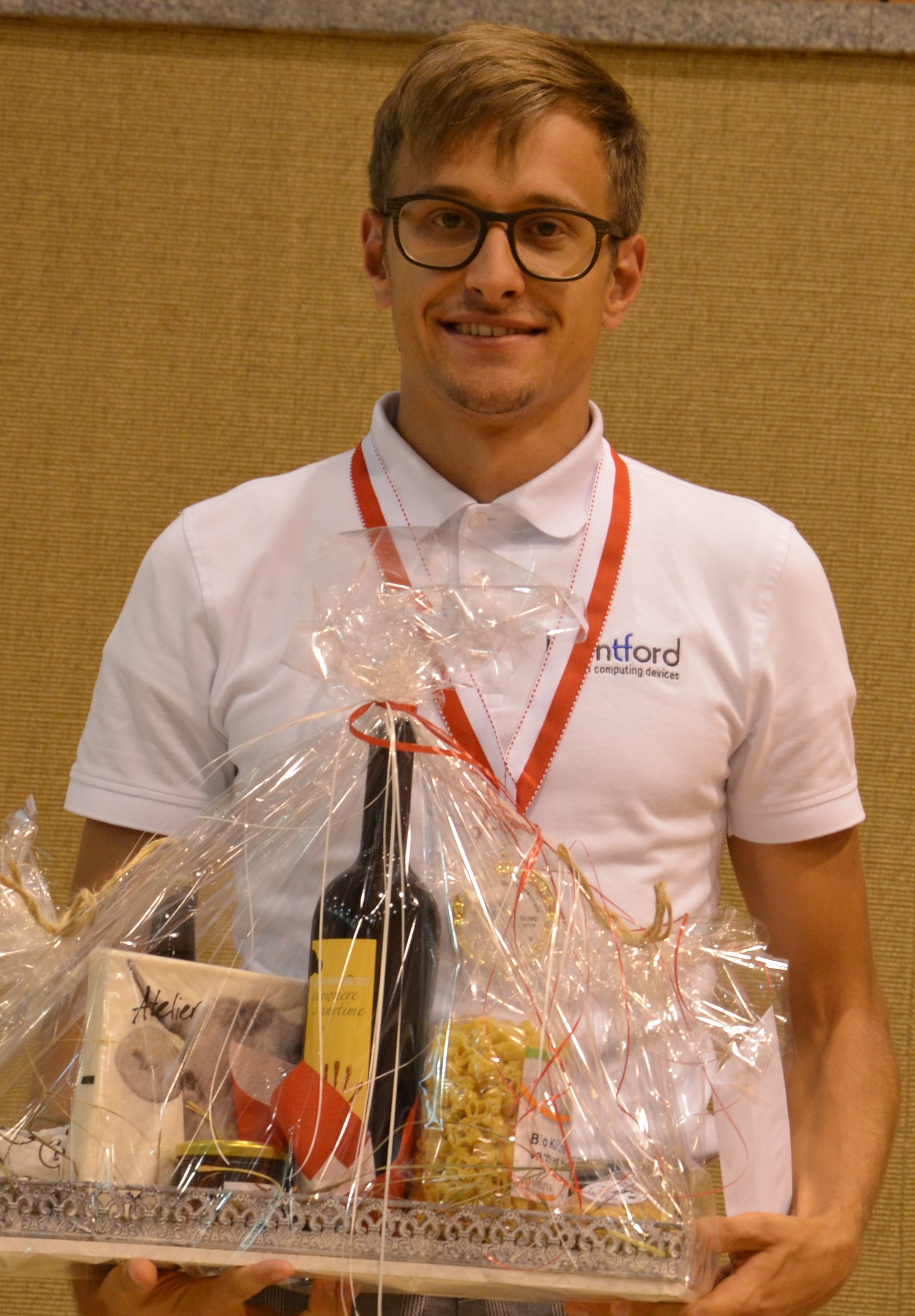 After making a list of mistakes in my games I realized that I lost (or failed to win) roughly 80% of my games due to Tactics & Calculation mistakes.
There it was!
I found the area that really mattered. Now I took it one level deeper: what improves my tactical skills the most?
Solving exercises similar to the ones I will face during a game!
Instead of spending time on unnecessary things, I now tried to solve exercises whenever I was able to focus well.
Then I continued my research into the other important areas of chess improvement:
Positional Chess, Openings & Endgames and tried to find the 2-3 training methods that really make a difference.
Every time I asked myself: does this really matter? Whenever the answer was no, I had to get rid of that.
As a professional, you obviously need some opening work.
I wasn't able to go through my opening analysis for hours before every single game. So I was forced to find logical and practical opening choices which actually made sense.
I soon had a repertoire full of logical moves.
In a certain way I was forced to find the best approach "thanks" to my brain injury.
While my opponents tried to prepare some engine lines until 3 AM and then desperately tried to cram all these illogical moves in their head, I got a good night's sleep, checked my logical analysis for 15 Minutes and went to the game fresh & ready for a fight.
It might sound absurd, but sometimes I won a game because I had better focus with a brain injury. The crazy work my opponents did before the game cost them more concentration than the Brain injury cost myself…
Being forced to be extremely selective was in part a blessing.
I was forced to find the best possible way to study chess in a short amount of time.
I also never was prone to FOMO (fear of missing out), as I knew I could not study as much!
In an effort of trying to turn this injury into something positive, I started sharing my methods.
Teaching what I learned through my blog and private Lessons, I realized that my methods not only work for professionals, but that they work just as well or even better for Amateurs.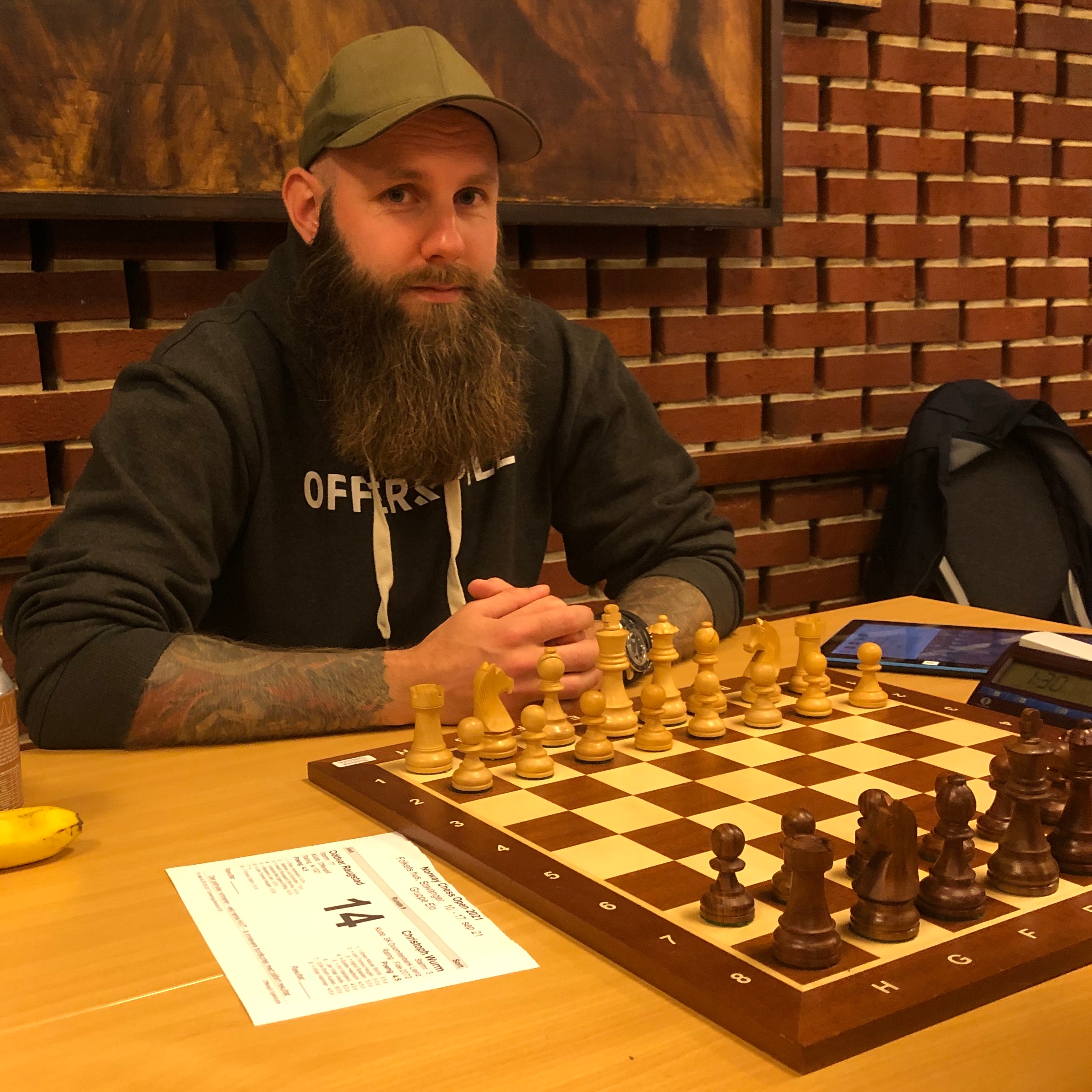 Oddvar Raugstad, Adult Chess Improver (FIDE 1619)

"Noël helped me identify my weaknessses, the fundamentals that were lagging behind, and then created a well suit study plan that helped me improve"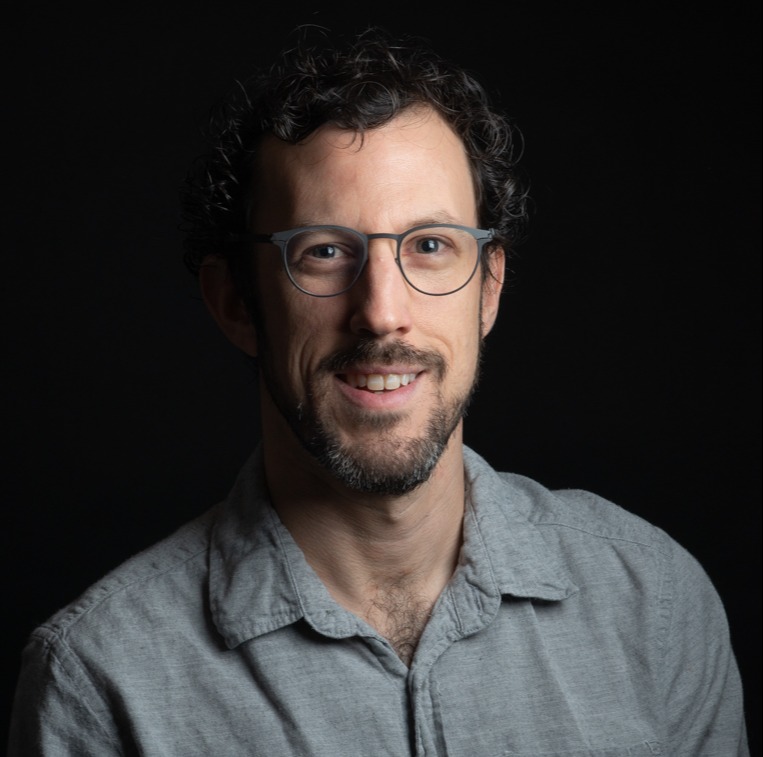 Steve Wollkind, Adult Chess Improver (Lichess 1756)

"What really sets Noël apart is his ability to create a realistic study plan tailored to your specific needs. He helped me understand that the best study plan is the one you will actually stick to."
Through countless interactions with private Students and Blog readers, mostly in the rating range of Beginners to 2,000 rated players, I realized that basically all Chess improvers struggle with at least one of the three main Training Questions:
1) What should I study?
2) How do I study effectively?
3) How do I stick to my plan?

If any of these questions resonate with you, you are in the right place.
Let me be very clear: I did not find a magic pill. You won't just gain rating without doing anything.
Chess improvement requires focused work.
But it doesn't have to be overwhelming or complicated. If you consistently study what really matters in the right way, you will see clear improvements.
And that's what you are going to learn here.
Let's get back to your three main Questions:
1) What do I have to study?

We live in a time where we have access to almost unlimited (free) information.
The downside of that being that you can get overwhelmed by said information very quickly. 
Of all the chess books, courses and videos on the internet, you won't even be able to work through a fraction in your lifetime. So you need to choose wisely.
And what part of chess should you spend your precious time on? Openings, Endgames, Tactics, Positional Chess?
So many questions!
What most likely happens is that you jump around between different books, courses and other training methods without a clear plan.
You are always afraid to miss the latest trend or course and can't finish a book because there is so much more to learn…
That is why I created a very simple approach to chess improvement.
No more being overwhelmed. Follow the one-third rule and you are already doing a lot right:
- ⅓ Learning new tactical motifs and subsequently solving Tactical Exercises
- ⅓ Playing games & learning a LOT from your mistakes by analyzing them the right way
- ⅓ Improving your Openings, Endgame play or positional chess, according to YOUR personal needs.
I will show you exactly how you can use this one third rule in perfection. 
I have gathered the most essential and effective Online tools, books & courses that will help you improve your chess as much as possible in your limited time.

You will be surprised how much you can do with a few great free resources & only very few selected books/courses.
2) How Do I study effectively?
You've certainly heard advice like "analyze all your games!" or "improve tactics". 
Then you tried to follow the advice but sitting in front of this new resource, you feel overwhelmed.
Analyze your games sounds easy enough. But then...
For how long?
What should I be looking for?
With an Engine or without?
The WHAT only works if you also know the HOW.
The good thing is that again, you can learn from my approach. No matter if you are just beginning or a Grandmaster, some concepts apply to everyone!
Sure, we will solve different exercises. But HOW we solve these exercises doesn't differ much at all.
I've made so many mistakes over the 5.5 years as a chess professional. Instead of making the same mistakes you can now learn from mine.
I will show you step-by-step how to:
✅solve exercises 
✅analyze your own games
✅Use some amazing FREE chess resources like Lichess or Chessmadra
✅Read chess books the right way
✅Get the most out of chess courses
✅Create your own Opening repertoire in under 2 hours
✅And much more!
3) How Do I finally stick to my New Year resolution?
The easiest part of a resolution is setting the goal. What follows later is the tough part.
You might have felt great motivation to improve your chess several times already.
"Now I will really improve. This time will be different." You said to yourself.
But then after a great start, after one or two months your motivation faded away. Your training got more infrequent and soon enough you were back at the start.
Why does this happen to you? And how can you change it?
The answers are all written in amazing books I studied over the past 5 years.
Don't worry, you don't have to read the same 50-ish books I read. I summarized all the things you really need to know.
You'll learn how to:
✅Create great Habits
✅Improve your ability to focus
✅Increase the quality of each training session
✅Create a training plan you can really stick to

Sounds Great? Then I have something for you!

I created this course to guide you through your chess improvement journey.
To teach you the skills to train chess the right way.
No more being overwhelmed.
No more guessing what might help.
Just a clear, high quality training, every time!
Here is what you will get in the course:

Chapter 1: Introduction, Improvement Mindset
✅How this course is built, order of study
✅How you will get the most out of the course
Chapter 2: How To Study Anything
✅Improvement Expectations vs Reality
✅Avoid the Biggest Risk
✅Get Better Quality in Anything you Do
✅Learn how to increase your Focus
✅Create great habits & remove bad ones 
Chapter 3: How To Study Chess
✅How Chess improvement actually works
✅Difference between Learning & Improving
 Chapter 4: How To Study Tactics
✅Learn the 5 Steps to Mastery
✅How to use Lichess Tactics the right way
✅Get a great Book and solve the exercises to maximise your improvement
✅Learn from your mistakes and categorize them (right!)
Chapter 5: How To Study Positional Chess
✅Focus only on the most important Positional Concepts
✅Apply these concepts in game by asking the right questions
✅Why you should NEVER consult an engine to learn positional chess
✅Get a short list of amazing books & courses that will cover ALL you need to learn about positional & strategic chess
Chapter 6: How To Study Openings
✅The practical Opening Mindset
✅Use Lichess Studies (FREE!) to create your own Repertoire
✅Great FREE mini-courses & resources to start your opening journey
✅Learn how to improve your openings after playing a game
✅Get a list of recommended Openings for Beginners, Positional Players & attacking players
✅The best opening courses & how you study them in the most effective way possible
 Chapter 7: How To Study Endgames
✅Get the ONLY book/course you need up to 2200 for Endgame Theory
✅Learn how to study endgame books & courses
✅Learn the endgame principles you need & leave out everything else
 Chapter 8: Improve By Playing Training Games
✅Learn which Time Controls really help you improve
✅How to use Training games against friends to get real game practice
✅How to focus during training games and get more out of them
✅Fun challenges to make training games more close to "real" games
 Chapter 9: How To Analyze Your Games
✅How to learn from your mistakes by focusing on key moments
✅The differences in analyzing Classical, Rapid & Blitz Games
✅Learn from how I analyze my own games
Chapter 10: Construct Your Training Plan
✅Learn the traits of a training plan you can stick to: Specific, plausible, simple
✅Apply the one-third Rule to your personal training plan
✅Simplify your training by only getting GREAT resources
✅Avoid being overwhelmed by proudly leaving 99% out
✅ACTION TIME: Improve your chess by following your newly curated training plan
With this course you will save money, time & frustration.
Getting this information in private lessons with me would cost you 9hours x $200 = $1,800. You will now get it at only one sixth of this price, saving $1,500!
Additionally to all the course content, you will also get these Bonuses for Free:
Get These Bonuses For FREE

Private Discord Group
If anything is unclear, you can ask questions in this exclusive Discord group. Keep motivated by connecting with like-minded Chess improvers. You don't have to do it alone, we'll do it together! Others are charging for such groups, for I'm giving it 100% free for course students.
Lifetime Access & Updates
Course content can get old after a while. But not this one! I will continuously update & add new sections if needed. You are getting all of these updates totally free of charge!
Chess Training Planner (PDF)
Step-by-step planning guide for your weekly chess training. With the PDF version, you will profit from planning your chess training forever!
Free 1-month Chessmood Membership*
Chessmood is my favorite chess learning platform. Thanks to this 1-month free membership you can check out their amazing courses without any costs. My favorites (as recommended in this course) are: Tactic Ninja, Chessmood Openings & Must-Know Endgame Theory.
*Free Membership only valid if you aren't already a essential or PRO member.
You can enroll now for a one-time payment of $297.
With the 30-day money-back guarantee, you can do this without any risk!
Let me help you bring your Chess Training to the Next Level. 2023 and beyond will be your Chess years!

Frequently Asked Questions (FAQ)
Do You Offer a Money-Back Guarantee?
Yes, 30-days. Read my
refund policy
for more details.
What is The format of this course?
This is mainly a video-course. Where needed, you'll find additional text passages. You will also be able to download several checklists & files that help you apply what you learned.
How long is this course?
The video's are a little below 10 hours. If you go through everything carefully, I estimate you will spend between 15-20 hours to create your own plan. Since you have a lifetime access, you can always go back and rewatch something!

What Rating Range is this course aimed at?
When creating this course, I was thinking about chess improvers ranging from Beginners to 2000 FIDE rating (roughly 2150 online). If you are rated higher you will still be able to profit from this course tremendously. But for example, the Opening section is specifically targeted at players below 2000 to keep it as simple as possible. If you are unsure if this course is for you, send me an email
[email protected]
and I'll help you decide (also, you have 30-day money back guarantee!).
Are there any hidden costs?
No! You buy this course once and get lifetime access. I will update the course from time to time and these updates are also 100% free.
When will I see the results if I follow your instructions?
If you follow my instructions I'm confident you will feel a difference in your chess strength & results within a month's time. From there on the compound effect starts kicking in for the rest of your life!
Can I find all of this content on your Blog for free?
Absolutely no! While some of the concepts appear on the blog, a lot is exclusively in this course. It is also structured in a way that makes your learning experience more easy.